Dhaka Unit
The Dhaka Unit is about 50 km away in the north of the capital city. Bovis Lend Lease, UK designed this plant. This is a state of the art manufacturing facility for oral solid dosage forms and all facilities have been developed meeting the requirements of cGMP CFR 21. Dhaka Unit started its operation at the end of 2002.
In the year 2002, the representative of UNICEF, Copenhagen, audited Dhaka Unit facility and enlisted this plant for their global supply. Besides UNICEF audit, in 2003, David Begg Associates, an UK based consulting company also audited this facility and recognized that this plant fulfills the requirement of MHRA (United Kingdom Medicines and Healthcare Products Regulatory Agency).
General Production Building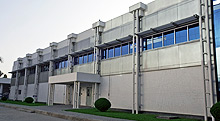 General Production Building or GPB is the main production building of Dhaka Unit. GPB mainly used for bulk production of tablet & capsule and their packaging. GPB started its Operation from 2002. In 2015 PAI (Pre Approval Inspection) by US FDA was successful for this site.
Cephalosporins Unit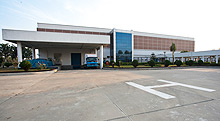 In order to minimize the risk of a serious medical hazard due to cross contamination, dedicated and self-contained manufacturing facilities must be available for the production of particular medicinal products, such as highly sensitizing materials (e.g. Cephalosporins).
The relentless pursuit for excellence, the urge to never stand still, to never slow down and to never stop thinking, Square Cephalosporins Ltd., the dedicated and state-of-the-art Cephalosporin manufacturing facility has started its journey since 2006.
Square Cephalosporins Ltd. complies with the requirement of international GMP standards like EMEA (European Agency for the Evaluation of Medical Products), UK MHRA (UK Medical and Healthcare products Regulatory Agency), TGA (Therapeutic Goods Administration, Australia) and US FDA (US Food and Drug Administration). The lay-out, design and construction of this stand alone factory were done by Telstar Projects, S.A., Spain.
Small Volume Parenteral & Ophthalmic Unit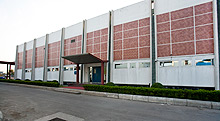 SQUARE group, one of the largest business conglomerates of Bangladesh, has come up with another giant step through the launching of separate ophthalmic plant. Ophthalmic products are now produced in the new state-of-the-art Ophthalmic Manufacturing Plant at Kaliakoir, Gazipur built in accordance with US FDA and UK MHRA cGMP specifications. This world class facility is based on Blow-Fill-Seal (BFS) Technology for maintaining appropriate aseptic environment. The facility is built by Telstar S.A. of Spain, a world renowned pharmaceutical manufacturing facility expert and the machines are designed and manufactured by Weiler Engineering, USA.
Insulin Unit
To ensure the best quality Insulin, SQUARE started its State of the Art Insulin Manufacturing Unit. The infrastructure (civil works & utilities) of Insulin Manufacturing Facility has been established by Tpro (Telster Projects), a well known Spanish company who is pioneer in Clean room Turnkey project worldwide. Tpro also provide the major production machineries (Formulation vessel, Holding vessel, Autoclave, CIP/SIP station for Holding vessel) through which we can manufacture bulk insulin solution/suspension.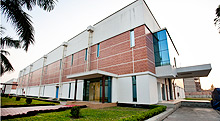 For filling of insulin products, SQUARE brought IMA-MAC vial washing, filling machine from Italy. This machine is a Modular Aseptic Compact (MAC) machine which has three units named washing, depyrogenation and filling unit and all these units are integrated together. With this machine washing, depyrogenation, filling, stoppering and capping of glass vials can be possible in a single step, that's why it is called monoblock machine.
MDI Unit
The CFC free MDI (Metered Dose Inhaler) project of SQUARE Pharmaceuticals had been started in September 2008 and finally ready for Qualification (IQ, OQ, PQ) for HVAC system and process machineries on mid of April 2010.
For formulation operation, SQUARE brought Silverson L2/Air Homogenizer from England, Iprocomsa Mixing vessel from Spain through which we can manufacture HFA based bulk solution/suspension of MDI products.
For filling of MDI products SQUARE brought Pamasol Inhaler filling line with 19 ml aluminium can sorter unit and HFA valve (50µl) sorter unit from Switzerland. This Inhaler filling line followed by OCS checkweigher (online weight checker machine) brought from Germany.
During secondary packaging operation to check the spray pattern of filled inhaler cans and labeling operation SQUARE brought Aerosol Spray check and labeling machine from Sessions of York, England.